Learn more about our values, who we are, our history and much more.
Our Values
Customers: Our customers are our life blood; we work hard to make them successful
Honesty: We give our word, and work hard to keep your trust
Integrity: We value and promote high personal and corporate integrity
Responsiveness: We strive to outshine our competitors with direct and timely attention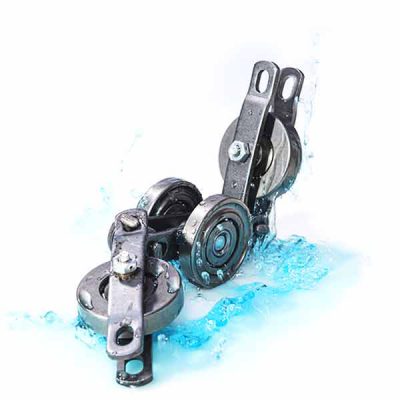 We can also customize your parts for water or a high moisture environment as needed.
Sunhill represents a team of global, responsive and dedicated professionals committed to our customers success!  Well, at least that's how we like to think of ourselves.  And we hope you will come to experience that yourself, firsthand.
We have over 400 team members located across seven locations globally.  Today, we have four manufacturing plants and continue to work to balance customer needs for low cost solutions with manufacturing expertise and robust quality process systems.
We are ready to serve, and eager to earn your business and trust.  We put our customers first, and this is reflected in our values and demonstrated in our actions.
Our Commitment to Our Environment
Sunhill Global believes in and is committed to our responsibilities in protecting our environment. We maintain a global view on our impact while acting locally to ensure good stewardship. Outlined below are the four main principles of our commitment to protecting and preserving our natural environment.
We strive to reduce the resources we use and eliminate (changed from "to reduce" to eliminate) the waste we produce.
We strive for continuous improvement to reduce our environmental impact.
We seek harmony with nature through "Green" thinking and actions.
We strictly adhere to all required laws, regulations, articles and contracts.
Our Professional Affiliations
Sunhill Global has member companies that are members of MHEDA (Material Handling Equipment Distributors Association), MHI (Material Handling Industry) in addition to supporting local business and civic organizations.
CEMA is a trade association of leading manufacturers of (and suppliers to) conveyors and conveying systems who design, produce or install all types of conveying machinery.  The organization provides the industry with standards, technical information, safety labels and safety information.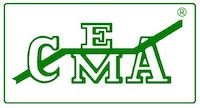 Sunhill originated in Matsusaka Mie, Japan and has its roots in the bearing industry from the late 1950's.
Officially becoming Sunhill in 1985, the company originally focused on producing custom designed bearings as well as numerous standard bearing and bearing related products.
Nov. 1985          Established Sunhill Inc. at Hioka-cho, Matsusaka-city, Japan
Dec. 1998           Established affiliated company in Wuxi, China
Sep. 2002           Established Wuxi Sunhill Machinery Ltd. in Wuxi, China
Jan. 2005           Established Sunhill America, LLC in Michigan, USA
Dec. 2005           Wuxi Sunhill Machinery attained ISO 9001 certification.
Apr. 2006            Expansion of Wuxi Sunhill Machinery at new location
Mar. 2008           Wuxi Sunhill Machinery attained ISO 14001 certification
May 2009            Sunhill, Inc. attained ISO 9001 certification
Apr. 2013             Established Sunhill Europe in Austria
Apr. 2016             Established Distributor Siam High-tech Link Co., Ltd, in Bangkok, Thailand
Dez. 2016            Established Trading Company ATI China in Wuxi, China
Dec. 2017            Established Sunhill Vietnam Co., Ltd. in Vietnam
Jan. 2018            Opened office and warehouse in Mexico
Nov. 2018            Expanded new Facility of Sunhill America in USA to 25,000 Sq. Ft.
Feb. 2019            Established Trading Company in Hong Kong
June 2019           Expanded Warehousing Operation in Europe
Dec. 2021            Expanded Facility in USA to 75,000 Sq. Ft. with full production ability
Over the past 35 years, Sunhill's capabilities and expertise have grown and the organization has expanded through wholly owned or affiliated member companies into China, North America, Europe, Thailand, Vietnam, and Mexico.  Additionally, Sunhill has increased the scope of what we offer as we developed new solutions to meet customer's challenges and changing needs. 
Today, Sunhill Global is servicing customers in 19 different industries, across five continents and dozens of countries.  Our products are integral to our customers successes within sectors such as Agriculture, Automotive, Construction, Doors & Windows, Furniture, Material Handling equipment, Medical equipment, Sports equipment, as well as the Toy & Hobby industries.  Sunhill is proud of how we have blended the best practices across multiple cultures and integrated business practices; leveraging our global human capital into a product delivery system that we believe brings our customers literally "the best of all worlds".
For questions or requests please contact us.